Steampunk Mashup
Steampunk Mashup—Fifteen stories of high adventure during the Victorian era. They include: "Danny," a Canadian pickpocket with a magic watch and a mission; "The Experiment," a Boston science newspaper writer covering a Paris conference winds up spying; "Fossicking," a shanghaied Aussie jumps ship in Los Angeles looking for flotsam, jetsam and lagan, and gets more than he expected; "The Curse," royalty gets in trouble ignoring a taboo; "The Duello," a western dust-up resulting in a strange duel; "Twinkle Toes," an Icelandic lady becomes British royalty by means of an invention; "The Séance," a ghost buster and a spirit solve a problem. Plus, more stories on several continents mix old and new technology to create astonishing results.
"The various themes and colorful characters provide a humorous and whimsical look of a very different time. The inventions are varied and the names of the characters are delightful. It was researched carefully. Each story brought a smile and some incidents made me laugh out loud."
C. Reynolds
A mixed-bag of steampunk and fantasy stories with sketches featuring inventions, spying, dueling, the supernatural, taboos, dirigibles, jungle treks, musical mayhem, and circus freaks that create adventures in the Americas and Europe.


<< Return to Books page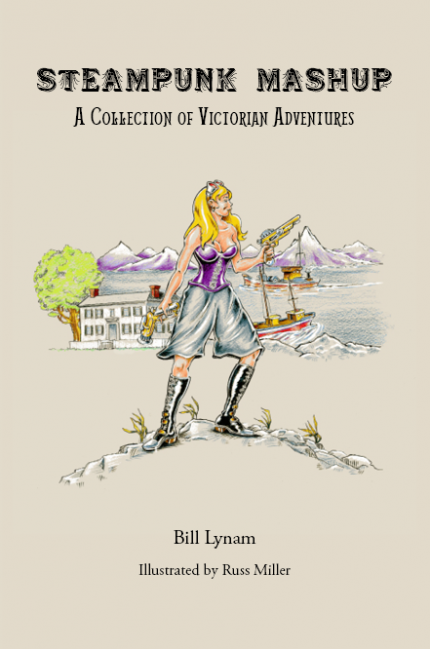 Written by Bill Lynam
Illustrated by Russ Miller
Published by Puyup Publishing
Buy on Amazon
Available in paperback and on Kindle!