Lucky Foxes
Lucky Foxes is a children's chapter book about two red foxes. The main characters are Tommy and Tina, who try to stay out of trouble, but can't help themselves. No matter how hard they try to be good, well-mannered foxes, and stay in the good graces of their friend and protector, Farmer Benson, their natural wild fox desires get them in trouble. Still, their good impulses seem to balance out their wild tendencies, resulting in rewards for them and everyone who befriends them on their travels.
Tommy and Tina receive gold bricks as charms and as rewards for helping a frog, but some hunters see the gold and want it for themselves. To try and keep the gold charms, the foxes must fool the hunters, which doesn't always work. With much cunning, sly fox thinking, and some good luck, the two foxes solve their problems.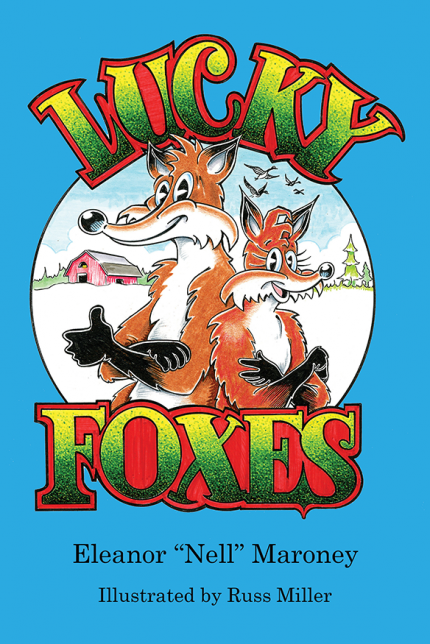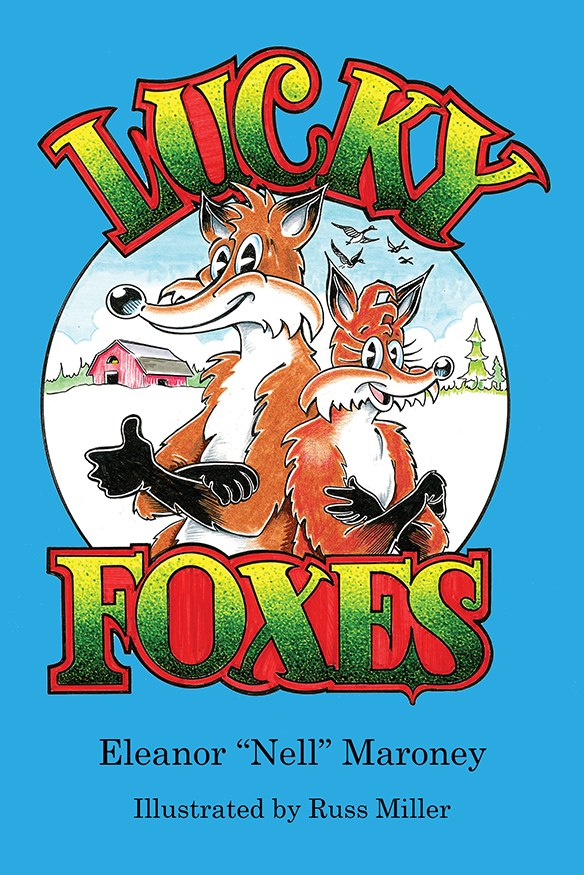 Written by Eleanor "Nell" Maroney
Illustrated by Russ Miller
Edited by Bill Lynam
Published by Puyup Publishing
Buy on Amazon
Available in paperback and on Kindle!